If you are using a blending unit for your completion chemicals and would like to reduce the physical footprint onsite and reduce the risk of injury or spills then our Injection Unit is for you! Mountain Supply and Service has developed Injection Systems for use with our Completions Fluids and Water Treatment Solutions. The Injection Unit blends and hydrates polymers and other organic and inorganic materials with precise metering of chemicals and accurate dosing of product even under varying flow rates for reduced intervention risk and significant cost savings for use in coiled tubing or workover rig assisted snubbing applications for frac plug drillout. This allows for real-time hydration of viscosity-enhancing and friction reducing polymers, providing variable viscosities on demand and down hole in seconds, with an extremely small, safe footprint.
Mountain Supply and Service's Completion Fluids used in tandem with our Injection systems allows you to reach maximum gel hydration and polymer lubricity, without the need of pre-mixing. The result is substantial time and cost savings, more efficient use of chemicals, and more predictable outcomes when pumping additives down hole.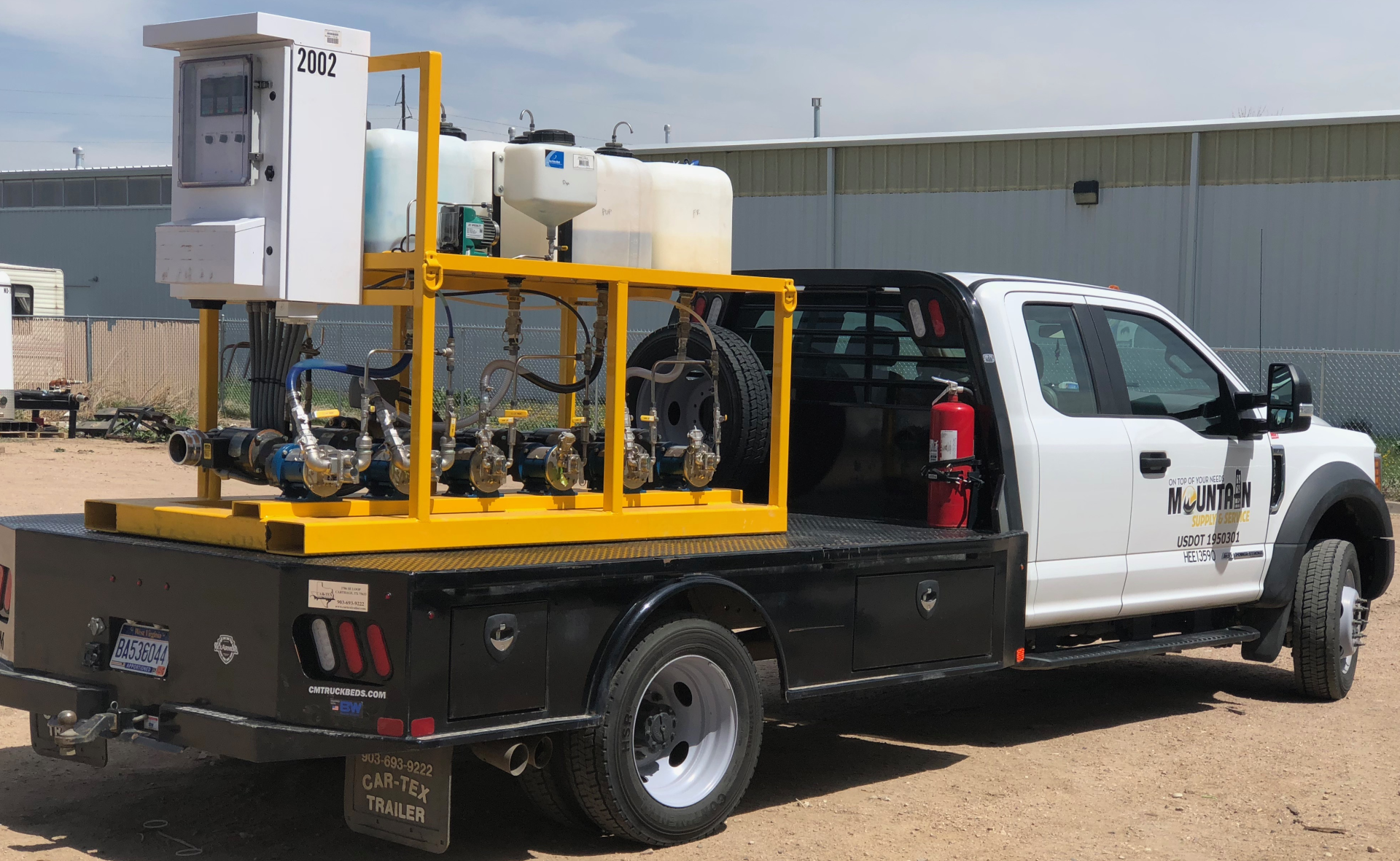 Using Mountain Supply and Service Completion Fluids in conjunction with the Injection Unit maximizes the effectiveness and efficiency of plug drill outs. Our software will produce accurate information as to the type, quantity and frequency of fluid application, thus providing the most optimum and efficient wellbore cleaning system. The combination of Mountain Supply and Service's superior quality Completion Fluids and our Injection Unit provide rapid response capability through real time controls of fluid chemistry.