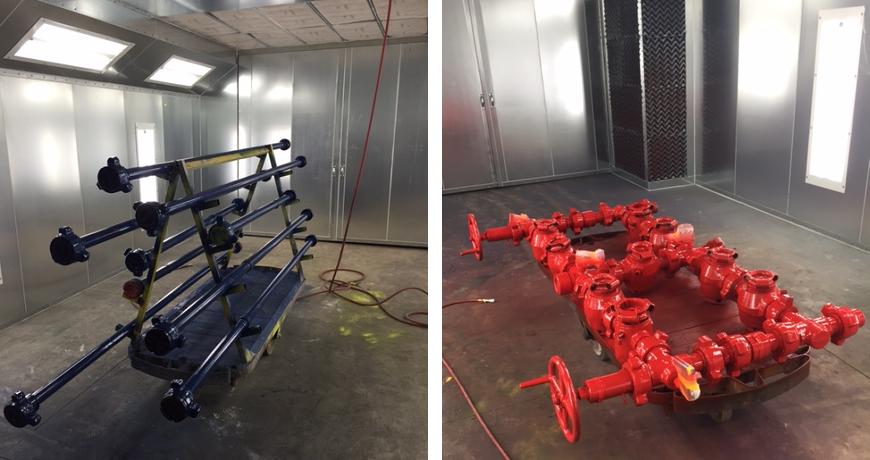 Mountain Companies announced Monday, November 16th, Mountain Pressure Testing is ready to service your flow iron pressure testing and recertification needs in the Utica Shale. We are now operating from our facility at 66895 Executive Dr. St. Clairesville, OH.
With unparalleled commitment and attention to quality, safety, and training Mountain Pressure Testing technicians will ensure your flowline products are certified and ready to re-enter the field when you need them.
Mountain Pressure Testing offers Level I and Level II testing for all your flowline products and equipment including swivels, plug valves, check valves, pup joints, manifolds and more. We provide additional services including but not limited to MPI (Magnetic Particle Inspection), Sandblasting, and Painting. In addition, IronWorks is a software program designed to maintain real-time tracking of each piece in our care so you will know the exact location and condition of your equipment at all times. For more information or pricing please call Joe Cohick, our Mountain Pressure Testing Operations Manager in St. Clairesville, OH at 740-994-3580.